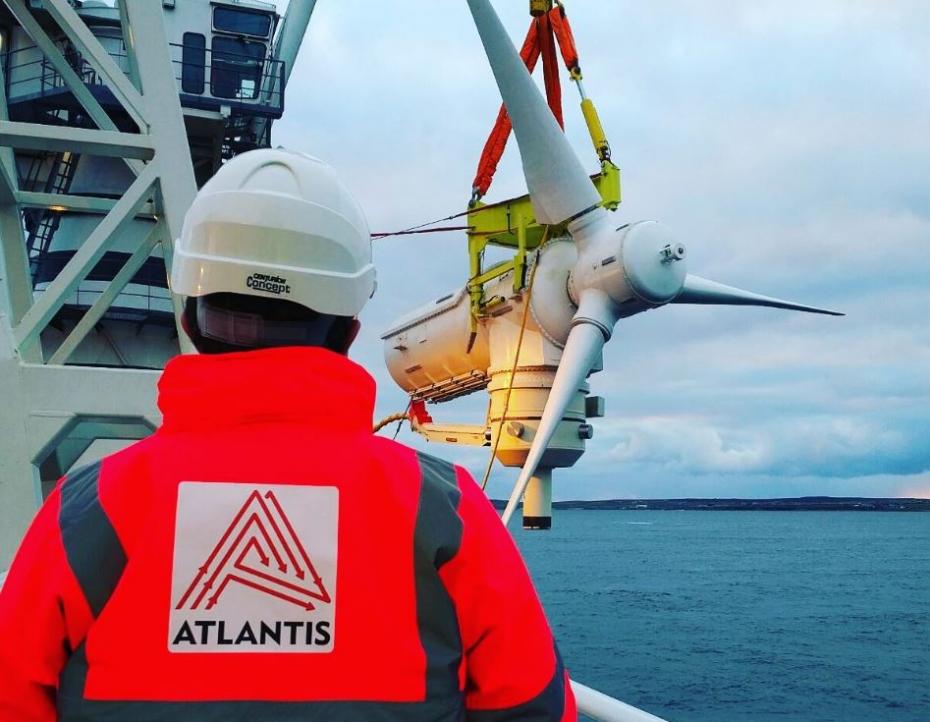 Tidal Stream Array Enters Operations Phase
30 April 2018
MeyGen Phase 1A has completed construction phase and officially enters 25 year operations phase.
Atlantis announced that the MeyGen project, the world's largest tidal stream array, has formally entered the 25 year operations phase having already generated approximately 6GWh of energy to date.

This ground breaking achievement will help to progress the viability of tidal stream energy as a clean and predictable energy source.

Tim Cornelius, Atlantis CEO and MeyGen Chairman, said:

"Seeing the MeyGen project move into the operations phase is another major milestone on the path to commercialising tidal stream energy.
This achievement is a triumph of public policy and a demonstration of what can be achieved when government and the private sector roll their sleeves up and decide to create a whole new industry together."

Read the full report here https://www.atlantisresourcesltd.com/2018/04/12/meygen-phase-1a-completes-construction-phase-and-officially-enters-25-year-operations-phase/
Image: Atlantis Resources